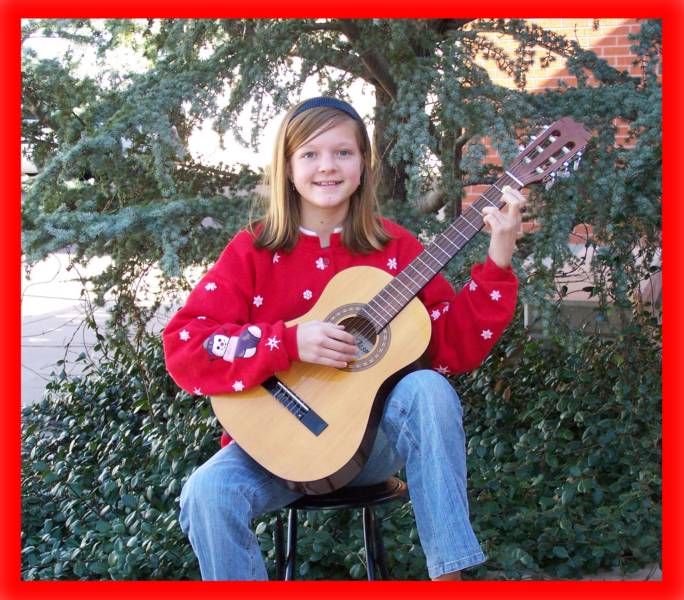 (520) 299-3797

Northwest Tucson, Marana, Oro Valley

Enjoy sweet music in your home after your child takes a kids guitar lesson at Musical Hearts Guitar Academy.

Offering quality
music lessons, Tucson
based Musical Hearts Guitar Academy specializes in teaching children how to play the guitar in a positive, enjoyable, and educational environment.  We accept children as young as five years old into the program.  We also have many teenage and adult students. Owner and teacher, Paige Jackson,has a Bachelor's and Master's degree in guitar performance, and has been teaching children in Tucson since 1995. Our instruction is student centered and thoughtfully adapted for students of different ages, learning styles, and musical abilities.
MHGA's program emphasizes guitar technique, music reading, and musical interpretation using a step by step method. A typical first lesson includes an introduction to elementary rhythm, notes, and basic guitar technique. At the end of the first lesson, students are playing a fun duet with the teacher.  Our most advanced students are mastering complex guitar techniques and refining their musical expression through inspiring pieces.

Many music schools use a group setting to teach
guitar lessons.  Tucson
based MHGA believes that while group settings are fine for an initial exposure to the instrument, students have the best possibility of achieving their full potential in weekly private lessons where they  receive one on one attention from the instructor. Students are able to progress at a pace that is comfortable for them and that addresses their unique strengths and weaknesses. Each kids guitar lesson is balanced with a review of previously learned material and the challenge of learning new skills and pieces. We strive to help all of our students set and achieve specific goals with their guitar playing. Students are invited to perform in Fall and Spring recitals that showcase these musical accomplishments.
Sign your child up for a kids guitar lesson today!

Copyright 2010 Musical Hearts Guitar Academy: Kids Guitar Lesson. All Rights Reserved.

Guitar Lessons: Tucson Based Academy for Kids of All Ages